Focus On: Mosquitoes & Diseases they carry
Female Aedes Albopictus mosquito (Asian Tiger Mosquito) feeding on human host.

Source: CDC (

PHIL ID 1866

)
Information on Mosquitoes (VDH)
Zika Virus (VDH)
Mosquito Control (EPA)
Zika Virus Prevention (CDC)
West Nile Virus Prevention (CDC)
Chikungunya Virus (CDC)
Learning Modules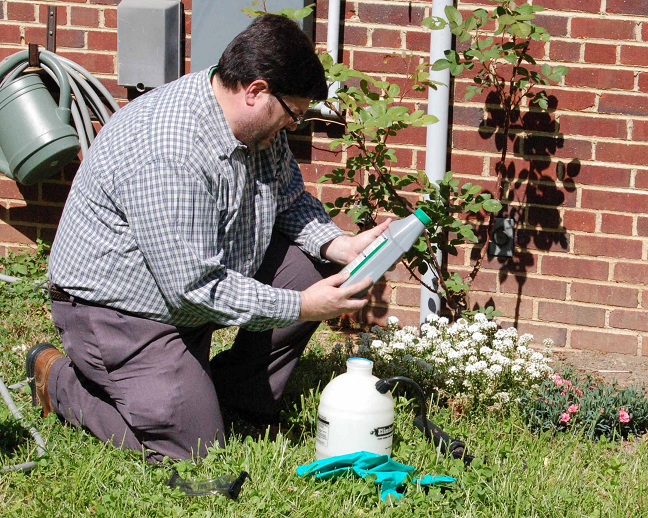 The Virginia Tech Cooperative Extension has released two learning modules for homeowners related to Integrated Pest Management and Plant Diseases in the Home Garden and Landscape:

It's Time for Ticks, Again (EPA's Greening the Apple Blog) Read More>>
Poison Post: Insect Repellents (National Poison Control Center, June 2016 Issue) Read More>>
Control Mosquitoes to Protect Horses and People (VDACS) Read More>>
As Picnic Season Begins, Protect Yourself from Foodborne Illness and Mosquitoes (VDACS) Read More>>
Help Save Virginia's Honey Bees; Plant a Pollinator Window Box (VDACS) Read More>>
Prevent Yellow Jackets before They Cause Problems at Your School (EPA's Greening the Apple Blog) Read More>>
National Pest Management Association Reveals Hidden Allergy Triggers in the Home Read More>>
Deterring Deer from Devouring Your Landscape (EPA's Greening the Apple blog) Read More>>
Prevent Mosquito Bites Read More>>
Stop Ticks: DEET, Showers, and Tick Checks Can Stop Ticks Read More>>
Tick Talk Block Tick Bites and Lyme Disease
Read More>>
Majority of Americans are Misinformed About Proper Tick Removal (NPMA) Read More>>
(See also Tick-Borne Disease Prevention & Control from the Virginia Department of Health)

View more headlines here>>

Featured Video


Dr. Miller helped develop several bedbug related educational videos, fact sheets, and presentations which are available via the link below.
VDACS Bed Bug and Education Program
Dr. Dini Miller works in Virginia Tech's Department of Entomology at the Dodson Urban Pest Management Laboratory. To learn more about her work visit her bio page on Virginia Tech's website.

Additional Videos
Using Foggers to Control Insects Inside Your Home? First watch the videos found on EPA's Safety Precautions for Total Release Foggers webpage.
In addition to the videos found on this page, visit the Pesticide Safety and IPM: Audio and Video Resources page of this website for additional resources.